MY MEMORIES OF ARNHEM 1944

Name: Jimmy Connelly
Rank: Unknown
Unit: 1st Airlanding Anti-Tank Battery RA
Regiment: Royal Artillery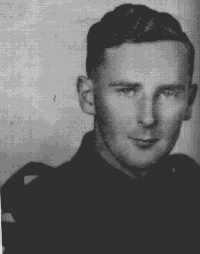 On the 14th September 1944 those of us who were parachute trained were sent to a large house in Grantham. It was here that members of the 2nd Parachute Battalion were based. The remainder of the Battery were sent to Manston airfield in Kent to join the gliders. On the 17th September, we at Grantham were ordered to be ready for the move to the airfield. The transport arrived at 1000 hours, we had to be helped on we were so laden down with equipment, weapons and ammunition.We dropped on the DZ, which was six miles from the bridge, at 1300 hours and made contact with the gliders very quickly. The Battery set off and was forced to stay in Arnhem overnight before reaching the bridge the following morning. It was first light when we moved forward with 2 Para to reach our objective.This was the start of the worst days that I can remember. I will not attempt to explain all the problems as there have been many, in fact too many, books on the subject.
I was captured on the 21st September, along with others, whilst we were all trying to get water. We were searched and received some treatment from the German medics before being transported away to the church in the town Square. About 40-50 prisoners were already in the church, being guarded by German machine-gunners. I soon fell asleep, I had had no sleep for the last three days because of the continual mortar and sniper fire. Later that day we were ordered outside and formed up on parade under our own officers. We were then marched through Arnhem until we reached a detatched house with a tiger tank outside. We then entered for interogation to begin. It was in this house that a para officer hid in a cupboard that had been papered over. (He later wrote a book about his escape.) The officer in question is, of course, now Major General Deane Drummond CB DSO MC and is the Vice-Chairman of the Arnhem Veterans Club.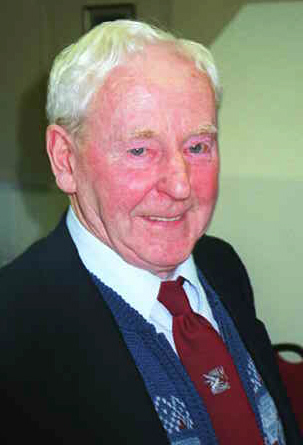 As I remember correctly, our next move was to a barn. Here we were ordered to hand over our boots which were put onto a goods train nearby. We were then ordered onto the waggons, destination unknown! When the train finally arrived all the boots were thrown out and you then had to try and find your own, or a similar size. This place was Stalag 12A at Limburgh, a temporary camp. The next move into the unknown was again by train. This time we were allowed to retain our boots. We were loaded fifty to a locked waggon with only one solitary toilet bucket thrown in. We did not know it then but these same trains were used to transport victims to Belsen and other concentration camps.
I cant recall how many days we were locked in as it was fifty odd years ago. We eventually arrived at a new camp, Stalag 4B.I remained at this camp untill Christmas 1944 when along with some others (non airborne) I was moved to Halle. Here we were used as forced labour in a brick works. It was hard work and we were on the minimum of food. We had to hand in our boots every night to prevent us escaping. It was now March and my legs were getting weaker every day. The large thousand bomber daylight raids passed over Halle on their way to targets, Dresden and Leizig not too far away.
During the middle of April we could hear heavy gunfire in the distance. The next morning all the guards and German workers suddenly disappeared and one day later an American tank force arrived and took control. They gave us food and clothing and our repatriation process began. After an extended leave, as I was Regular Army, I had to report for a medical. I still had service to complete till 1946, I passed the medical OK...........there was no talk about stress, hearing loss or compensation in these days.
Editor: Jimmy is a member of the Parachute Regimental Association 'Lothian Branche', Scotland.